Sorry, we can't find the movie trailer you're looking for.
Either a trailer for this movie has not been released yet, or it was removed following a request from the copyright holder.
Cast
Crew
International Releases Dates
Germany 15 February 1938
Production Companies
Popular movie trailers from 1938
These some of the most viewed trailers for movies released in 1938:
20 April 1938
The First part of Olympia, a documentary about the 1936 Olympic games in Berlin by German Director Leni Riefenstahl.
16 December 1938
Classic Charles Dickens holiday tale of Ebenezer Scrooge, the miser's miser who has a huge change of heart after spirits whisk him into the past, present, and future.
15 June 1938
Johnny Case, a freethinking financier, has finally found the girl of his dreams — Julia Seton, the spoiled daughter of a socially prominent millionaire — and she's agreed to marry him.
14 October 1938
The farm comes to life, to various classical tunes. The high point is a rooster serenading a chicken, with all the animals joining in.
26 November 1938
In New York, the boys Rocky Sullivan and Jerry Connelly are best friends and small time thieves. After a robbery, Rocky is arrested and sent to a reformatory school, where he begins his criminal career.
11 February 1938
An orphan in 1850 Missouri gets into a variety of scrapes, including a murder mystery. Entertaining David O.
04 July 1938
The Venetian traveler (Gary Cooper) meets Kublai Khan and foils a plotter (Basil Rathbone) with fireworks in medieval China.
23 August 1938
Alice, the only relatively normal member of the eccentric Sycamore family, falls in love with Tony Kirby.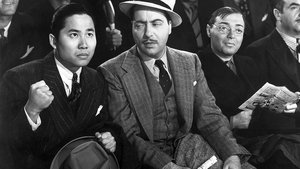 07 April 1938
Celebrated as supersleuth, Mr. Moto comes out fighting when a brutal boxing match turns into cold-blooded murder! Assisted by detective-in-training Lee Chan, Moto sets out to track down the killer based on a single ominous clue: a poisoned boxing glove! But when Moto's hunch points to a corrupt gambling syndicate, he's forced to wager his very life to unmask the culprit—or go down for the count.
20 May 1938
Stan and Ollie are mousetrap salesmen hoping for better business in Switzerland, with Stan's theory that because there is more cheese in Switzerland, there should be more mice.
23 December 1938
Various Mother Goose rhymes are portrayed by Hollywood stars for example, Old King Cole's fiddlers three are the Marx Brothers, and Humpty Dumpty is W.
22 December 1938
The Cattlemen's Association has called in the Mesquiteers to find cattle rustlers. They get Tex Riley to pose as Stony so Stony can arrive posing as a wanted outlaw.
Comments
Have you watched Heiratsschwindler yet? What did you think about it?