Sorry, we can't find the movie trailer you're looking for.
Either a trailer for this movie has not been released yet, or it was removed following a request from the copyright holder.
Cast
Crew
Rolf Winkelgrund Director
International Releases Dates
Germany 21 October 1988
Popular movie trailers from 1988
These some of the most viewed trailers for movies released in 1988:
17 June 1988
It's vacation time for outdoorsy Chicago man Chet Ripley, along with his wife, Connie, and their two kids, Buck and Ben.
29 February 1988
Thanks to an untimely demise via drowning, a young couple end up as poltergeists in their New England farmhouse, where they fail to meet the challenge of scaring away the insufferable new owners, who want to make drastic changes.
11 December 1988
Selfish yuppie Charlie Babbitt's father left a fortune to his savant brother Raymond and a pittance to Charlie; they travel cross-country.
21 June 1988
'Toon star Roger is worried that his wife Jessica is playing pattycake with someone else, so the studio hires detective Eddie Valiant to snoop on her.
24 May 1988
Combat has taken its toll on Rambo, but he's finally begun to find inner peace in a monastery. When Rambo's friend and mentor Col.
15 July 1988
NYPD cop, John McClane's plan to reconcile with his estranged wife is thrown for a serious loop when minutes after he arrives at her office, the entire building is overtaken by a group of terrorists.
17 June 1988
A tough Russian policeman is forced to partner up with a cocky Chicago police detective when he is sent to Chicago to apprehend a Georgian drug lord who killed his partner and fled the country.
16 December 1988
Dangerous Liaisons is the film based on the novel of the same name by Choderlos de Laclos set in 18th century France.
29 June 1988
Prince Akeem, heir to the throne of Zamunda, leaves the tropical paradise kingdom in search of his queen.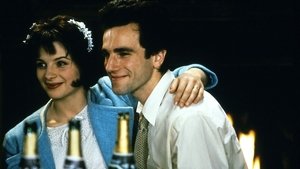 05 February 1988
Successful surgeon Tomas leaves Prague for an operation, meets a young photographer named Tereza, and brings her back with him.
29 October 1988
A movie that starts out with the "Man in the Mirror" music video, it then changes to a montage of video clips of Michael's career.
01 May 1988
Fearful of a prophecy stating that a girl child will be born to bring about her downfall, the evil Queen Bavmorda imprisons all pregnant women within the formidable stronghold of Nockmaar.
Comments
Have you watched Der blaue Boll yet? What did you think about it?