Cast
Crew
Michael Klier Director
International Releases Dates
Germany 29 March 2001
Alternative movies trailers for Heidi M.
More movie trailers, teasers, and clips from Heidi M.:
Heidi M - Michael Klier - 2001
Regie: Michael Klier mit Katrin Saß und Dominique Horwitz - Nächtliche Zufallsbekanntschaft.
Popular movie trailers from 2001
These some of the most viewed trailers for movies released in 2001:
28 December 2001
When U.S. Rangers and an elite Delta Force team attempt to kidnap two underlings of a Somali warlord, their Black Hawk helicopters are shot down, and the Americans suffer heavy casualties, facing intense fighting from the militia on the ground.
14 March 2001
Enemy at the Gates is a war film from Jean-Jacques Annaud from 2001 that takes place during the battle of Stalingard in World War II between the Russians and the Germans.
14 January 2001
Friends is a 2001 Tamil movie starring Vijay, Surya, Ramesh Khanna, Devayani, Abhinyashree, Vijayalakshmi, Sriman and Vadivelu.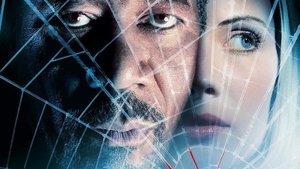 06 April 2001
When a teacher kidnaps a girl from a prestigious school, homicide detective, Alex Cross takes the case and teams up with young security agent, Jezzie Flannigan in hope of finding the girl and stopping the brutal psychopath.
01 July 2001
A college-age brother and sister get more than they bargained for on their road trip home from spring break.
08 June 2001
A comedy that follows the chaos that ensues when a meteor hits the Earth carrying alien life forms that give new meaning to the term "survival of the fittest.
02 June 2001
The world's most highly qualified crew of archaeologists and explorers is led by historian Milo Thatch as they board the incredible 1,000-foot submarine Ulysses and head deep into the mysteries of the sea.
16 May 2001
It ain't easy bein' green -- especially if you're a likable (albeit smelly) ogre named Shrek. On a mission to retrieve a gorgeous princess from the clutches of a fire-breathing dragon, Shrek teams up with an unlikely compatriot -- a wisecracking donkey.
04 May 2001
Rick and Evelyn O'Connell, along with their 8 year old son Alex, discover the key to the legendary Scorpion King's might, the fabled Bracelet of Anubis.
02 November 2001
A sheriff's deputy fights an alternate universe version of himself who grows stronger with each alternate self he kills.
11 May 2001
William Thatcher, a peasant, is sent to apprentice with a Knight named Hector as a young boy. Urged by his father to "change his Stars", he assumes Sir Hector's place in a tournament when Hector dies in the middle of it.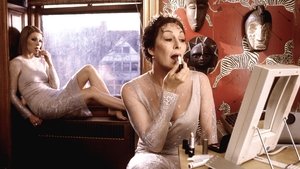 12 October 2001
Royal Tenenbaum and his wife Etheline had three children and then they separated. All three children are extraordinary --- all geniuses.
Comments
Have you watched Heidi M. yet? What did you think about it?