Da Vinci, Maquiavel e Eu Trailer (2017)
Watch the official Da Vinci, Maquiavel e Eu 2017 trailer in HD below.
Sorry, we can't find the movie trailer you're looking for.
Either a trailer for this movie has not been released yet, or it was removed following a request from the copyright holder.
Cast
Crew
Elias Andreato Director
International Releases Dates
Brazil 05 February 2017
Popular movie trailers from 2017
These some of the most viewed trailers for movies released in 2017:
01 December 2017
An other-worldly story, set against the backdrop of Cold War era America circa 1962, where a mute janitor working at a lab falls in love with an amphibious man being held captive there and devises a plan to help him escape.
06 September 2017
In a small town in Maine, seven children known as The Losers Club come face to face with life problems, bullies and a monster that takes the shape of a clown called Pennywise.
13 December 2017
Rey develops her newly discovered abilities with the guidance of Luke Skywalker, who is unsettled by the strength of her powers.
08 February 2017
John Wick is forced out of retirement by a former associate looking to seize control of a shadowy international assassins' guild.
25 October 2017
Dead bodies begin to turn up all over the city, each meeting their demise in a variety of grisly ways.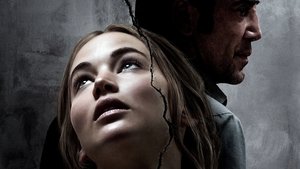 13 September 2017
A couple's relationship is tested when uninvited guests arrive at their home, disrupting their tranquil existence.
20 December 2017
The story of American showman P.T. Barnum, founder of the circus that became the famous traveling Ringling Bros.
09 May 2017
Bound for a remote planet on the far side of the galaxy, the crew of the colony ship 'Covenant' discovers what is thought to be an uncharted paradise, but is actually a dark, dangerous world – which has its sole inhabitant the 'synthetic', David, survivor of the doomed Prometheus expedition.
19 April 2017
The Guardians must fight to keep their newfound family together as they unravel the mysteries of Peter Quill's true parentage.
30 May 2017
An Amazon princess comes to the world of Man in the grips of the First World War to confront the forces of evil and bring an end to human conflict.
08 September 2017
A California high school student plans to escape from her family and small town by going to college in New York.
03 August 2017
A teenage comedy film about a young Yorkie. "Rising" opened the first movie on screen. The story of fun gangs of teenage age 15+ hormones gurgling at the curiosity to try on their love and sex has spread out.
Comments
Have you watched Da Vinci, Maquiavel e Eu yet? What did you think about it?