Flexx: Redemption Trailer (2020)
Plot is unknown.
Watch the official Flexx: Redemption 2020 trailer in HD below.
Sorry, we can't find the movie trailer you're looking for.
Either a trailer for this movie has not been released yet, or it was removed following a request from the copyright holder.
International Releases Dates
United States 25 November 2020
Production Companies
Popular movie trailers from 2020
These some of the most viewed trailers for movies released in 2020:
22 July 2020
This is the third feature film in the 'SpongeBob SquarePants' franchise based on the popular TV series.
02 January 2020
Following the life of artists Eric Adamsons (Puerto Rico) and Heins Kim (New York), with their Icelandic colleague Samúel Hjaltalín, as they immerse themselves into the cultural and scientific understandings of the Aurora Borealis.
19 November 2020
The adventures of writer Newt Scamander in New York's secret community of witches and wizards seventy years before Harry Potter reads his book in school.
31 December 2020
A reboot of the 1984 film and the 2010 remake.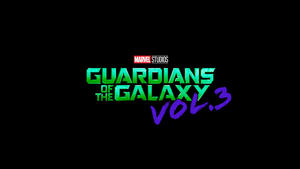 01 May 2020
The third film based on Marvel's Guardians of the Galaxy.
16 December 2020
A sequel to Avatar (2009).
15 June 2020
A twisted suspense thriller about a manipulative teenage girl who convinces her widower/alcoholic/over protective father that the boy she asked out on a date beat and raped her, when in fact he turned down her advances.
31 December 2020
The movie, a spin-off of The Conjuring franchise, focuses on a character from an English nursery rhyme called "There Was a Crooked Man".
08 May 2020
Plot unknown. The follow-up to 2014s 'Edge of Tomorrow'.
21 February 2020
Based on the comic book series of the same name.
31 December 2020
The story of a family's fight for survival in the face of a cataclysmic natural disaster.
12 June 2020
An interpol agent tracks the world's most wanted art thief
Comments
What do you think about Flexx: Redemption based on the trailer? Are you planning to see Flexx: Redemption when it is released on 25 November 2020?