Abby Wathen Trailers
Most Popular Abby Wathen Trailers
Total trailers found: 7
11 June 2013
In this tension-packed thriller, brothers Mike and Tre set out in search of better lives, trying to leave their demons behind for good.
01 October 2016
After struggling to find employment, Amanda takes a hotel position in a small town where she ends up fighting for her life.
01 December 2013
What seems to be a chance encounter one day at a coffee shop leads to a full-fledged romance, but the couple must fight for their relationship to survive the craziness that is show business.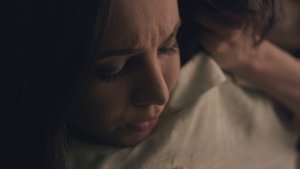 15 May 2017
ANOTHER YOU focuses on the young and ambitious science major Sydney Jameson who finds love and refuses to let it go at all costs.
19 May 2012
Battling back from a debilitating knee injury and struggling with his own inner demons, Rip, a professional baseball player nearing the end of his career, reluctantly revisits his long-forgotten hometown to finally face his estranged, dying father.
13 March 2015
Michael has been estranged from his family for a long time. When he shows up at his brother John's house unexpectedly, Rayanne, his new sister-in-law, decides to let him in.
02 May 2006
Jonathon Grant is a very paranoid writer and illustrator. He specializes in works of horror. He also suffers from hellish nightmares and delusions.