Most Popular Adrian Lukis Trailers
Total trailers found: 14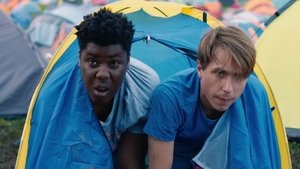 17 August 2018
After Nick's girlfriend dumps him, his best mate Shane has the perfect antidote to his break-up blues: three days at an epic music festival.
28 June 2005
When an experienced thief accidentally makes off with a Van Gogh, his partner is kidnapped by gangsters in pursuit of the painting, forcing the criminal to hatch a rescue plan.
25 December 1989
On Vacation, Miss Marple discovers that death of a British Officer is actully a murder and must solvn
17 September 1999
The Trench tells the story of a group of young British soldiers on the eve of the Battle of the Somme in the summer of 1916, the worst defeat in British military history.
26 October 2013
While Poirot investigates the murder of a renowned psychiatrist, Ariadne Oliver becomes an amateur ss
06 September 2007
An extravagant, exotic and moving look at Rembrandt's romantic and professional life, and the controversy he created by the identification of a murderer in the painting The Night Watch.
24 September 1995
Jane Austen's classic novel about the prejudice that occurred between the 19th century classes and the pride which would keep lovers apart.
18 October 1985
In this sophomoric comedy, a lusty adolescent British hockey team heads for Holland where they find something far more interesting than tulips and windmills--gorgeous, lusty women.
05 November 2007
Sohail is an ambitious law undergraduate who signs up with MI5 and, eager to play a part in protecting British security, begins an investigation into a terrorist cell.
04 October 2012
Amanda is a corporate highflier who needs a slacker so she can have a baby and keep her career.
23 May 2010
An adaptation of the bestseller of the 1980s by Martin Amis
22 September 2003
A divorced father objects to his former wife's new partner.
22 October 2001
The war in Europe is over, but the one at home has only just begun. The Second World War is ending and throughout Britain, evacuees are returning home to their families - but not the families they remember.
30 April 1994
Story of John Locke...