Most Popular Giovanni Calcagno Trailers
Total trailers found: 8
31 October 2008
The film follows Nello, the recently hired director of a newly developed work cooperative of former mental patients.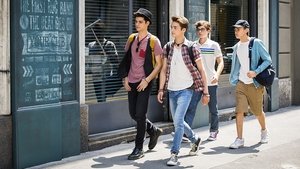 23 November 2016
More and more parents take competitive behavior towards the teachers of their children: deny votes and programs, vaneggiano of likes, dislikes, and conspiracies.
07 March 2013
Three very different women who are hiding a secret are forced to work together to save their own skin.
31 August 2017
The last moments of life of WW2 soldiers are dissolved in the depth of the Mediterranean Sea, among emotions and thoughts.
01 January 2003
The 1978 kidnapping and murder of Aldo Moro, president of the most important political party in Italy at the time, Democrazia Cristiana, as seen from the perspective of one of his assailants -- a conflicted young woman in the ranks of the Red Brigade.
22 May 2012
Alberto Negrin directs this Italian drama starring Luca Zingaretti (well known Italian actor from the TV series Inspector Montalbano).
12 November 2010
The stories of three young men who, in the wake of the ferocious repression by the Bourbon reign in 1828, decide to join Giuseppe Mazzini's Young Italy movement.
29 April 2011