IndieProd Company Productions Movie Trailers
Most Popular IndieProd Company Productions Trailers
Total trailers found: 8
10 July 1992
An American soldier who had been killed during the Vietnam War is revived 25 years later by the military as a semi-android, UniSols, a high-tech soldier of the future.
17 February 1984
When teenager Ren and his family move from big-city Chicago to a small town in the West, he's in for a real case of culture shock.
10 August 1990
Air America was the CIA's private airline operating in Laos during the Vietnam War, running anything and everything from soldiers to foodstuffs for local villagers.
19 June 1987
Based on the play "Cyrano de Bergerac", large nosed C.D. Bales falls for the beautiful Roxanne while she falls for his personality but another man's looks.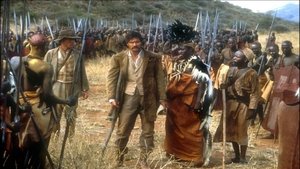 16 February 1990
The story of Captain Richard Francis Burton's and Lt. John Hanning Speke's expedition to find the source of the Nile river in the name of Queen Victoria's British Empire.
25 December 1980
The president (Bob Newhart) and his boozing wife (Madeline Kahn) go to Africa to bargain for their abducted daughter's (Gilda Radner) return.
26 February 1989
KAOS has invented a weather machine so Maxwell Smart and Agent 99 are called back into action to foil this evil plan.
22 May 1990
The gory ax-murder of one mousy, suburban Texas housewife by another is nearly as shocking as the excuse offered by the bespectacled defendant's attorney: self-defense.