Most Popular Jason Blumenthal Trailers
Total trailers found: 14
24 September 2014
In The Equalizer, Denzel Washington plays McCall, a man who believes he has put his mysterious past behind him and dedicated himself to beginning a new, quiet life.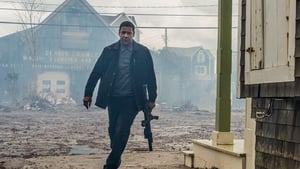 19 July 2018
Robert McCall returns to deliver his special brand of vigilante justice -- but how far will he go when it's someone he loves?
17 July 2014
When Jay and Annie first got together, their romantic connection was intense – but ten years and two kids later, the flame of their love needs a spark.
15 June 2015
Billy "The Great" Hope, the reigning junior middleweight boxing champion, has an impressive career, a loving wife and daughter, and a lavish lifestyle.
13 September 2010
A family discovers that dark spirits have invaded their home after their son inexplicably falls into an endless sleep.
12 September 2013
The haunted Lambert family seeks to uncover the mysterious childhood secret that has left them dangerously connected to the spirit world.
18 December 2008
An IRS agent with a fateful secret embarks on an extraordinary journey of redemption by forever changing the lives of seven strangers.
19 March 2009
A teacher opens a time capsule that has been dug up at his son's elementary school; in it are some chilling predictions -- some that have already occurred and others that are about to -- that lead him to believe his family plays a role in the events that are about to unfold.
11 June 2009
Armed men hijack a New York City subway train, holding the passengers hostage in return for a ransom, and turning an ordinary day's work for dispatcher Walter Garber into a face-off with the mastermind behind the crime.
20 October 2005
A Chicago weather man, separated from his wife and children, debates whether professional and personal success are mutually exclusive.
23 April 2010
When Zoe tires of looking for Mr. Right, she decides to have a baby on her own. But on the day she's artificially inseminated, she meets Stan, who seems to be just who she's been searching for all her life.
07 August 2012
After thirty years of marriage, a middle-aged couple attends an intense, week-long counseling session to work on their relationship.
08 September 2017
A comedic look at the relationship between a wealthy paraplegic and a unemployed man with a criminal record who's hired to help him.
18 December 2019
He-Man, the most powerful man in the universe, battles the evil Skeletor to save the planet Eternia and protect the secrets of Castle Grayskull.