Jim Stewart Trailers
Most Popular Jim Stewart Trailers
Total trailers found: 10
01 November 2001
James Sullivan and Mike Wazowski are monsters, they earn their living scaring children and are the best in the business.
30 October 1999
Andy heads off to Cowboy Camp, leaving his toys to their own devices. Things shift into high gear when an obsessive toy collector named Al McWhiggen, owner of Al's Toy Barn kidnaps Woody.
25 March 2005
Set in 1944, Valiant is a woodland pigeon who wants to become a great hero someday. When he hears they are hiring recruits for the Royal Homing Pigeon Service, he immediately sets out for London.
01 January 2007
A mockumentary following an ambitious TV network executive trying to produce a controversial realitye
17 September 1976
A cashier poses as a writer for blacklisted talents to submit their work through, but the injustice around him pushes him to take a stand.
01 March 1987
Simon Watterman, a space archaeologist, discovers the "Munchies" in a cave in Peru. Cecil Watterman, Simon's evil twin brother and snack food entrepreneur, kidnaps the creature.
13 May 1988
Horrifying shocker as a biological experiment goes haywire when meat-eating mutant roaches invade an island community, terrorizing a peaceful New England fishing village and hideously butchering its citizens.
24 February 1989
Buddy Red Bow is struggling, in the face of persecution, by greedy developers and political in-fighting, to keep his nation on a Montana Cheyenne Reservation financially solvent and independent.
01 January 1989
Documentary which aired in 1989 as part of the HBO documentary series "American Undercover". It was filmed in West Palm Beach, Florida over the course of eight weeks and was nominated for an Academy Award for Best Documentary Feature.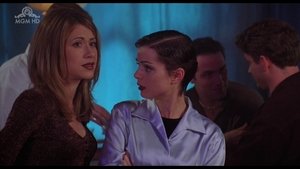 11 June 1999
Just a Little Harmless Sex examines a young married couple that faces a serious break-up when the husband is caught committing adultery with a prostitute.