Joanna Szczepkowska Trailers
Most Popular Joanna Szczepkowska Trailers
Total trailers found: 13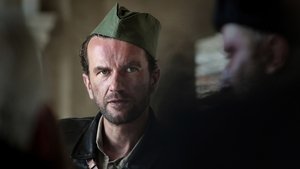 07 July 2017
A woman stumbles upon a valuable artifact, the crown that belonged to Casimir the Great.
15 September 2017
07 September 1989
It's Christmas Eve, and Ewa has plotted to pass the hours until morning with her former lover Janusz, a family man, by making him believe her husband has gone missing.
09 December 1993
Panoramic view of a resort town in the summer of 1930. In seventeen episodes we get a glimpse at the microcosm of its colourful inhabitants and visitors, Poles and Jews, the high society and the desperately poor.
01 January 1976
01 January 1985
A Pole who spent time in an internment camp during the war on the Swiss-German border, visits the site many years later and recalls these days.
27 March 2013
A recovering alcoholic on a pilgrimage meets two young refugees who are trying to find their father. Their struggles during the trip from Poland to France will forever change their lives.
24 November 1986
Set in the summer months preceding the September 1939 outbreak of World War II in Polish part of Lithuania.
27 February 2009
Story of life of Father Jerzy Popieluszko, the priest called "The Solidarity Chaplain", murdered by communist secret police.
07 October 1989
An alchemist, Sendivius, comes to court, and transmutes base metal into gold.
17 November 1986
24 May 1976
Andrzej and Grzegorz are students of Warsaw Conservatory and preparing for the International Piano Competition.
01 April 1996
A woman whose passport was denied under the previous Communist regime by a vindictive party secretary is given a chance to confront the woman and take revenge.