Most Popular Jose Pallissery Trailers
Total trailers found: 12
25 February 1997
Unni (Dileep) tries to help a rich old man (Fernandez)to get a young girl to marry, in exchange for money he needs to pay his family's debt, but ends up falling in love with her.
22 December 1992
Nadodi is a 1992 Malayalam film directed by Thampi Kannanthanam. The film stars Mohanlal, N. N. Pillai, Mohini and Suresh Gopi in lead roles.
22 June 1995
A grandfather who tried groom for his granddaughter Maya who return from Mumbai but he does not know that she is already married to photographer Jayadevan and having daughter and Jayadevan tried saved her from an underworld don.
25 December 2003
Hari's and Ganga's mobile phones got exchanged accidently and they started getting misleading calls..
01 June 1995
Subhadramma is a gutsy woman who raises her two daughters single-handedly after her husband Narayankutty deserts her.
17 February 1993
Sowbhagyam is a 1993 Indian Malayalam film, directed by Sandhya Mohan and starring Sunitha and Jagadish in lead roles.
16 April 1995
Kalyana Krishnan (Mukesh) is part of an orthodox Brahmin family who still follow the caste system. He ends up marrying Nirmala (Annie), a Christian girl.
09 September 1993
What the movie has in store for you, wait and watch this space for more updates.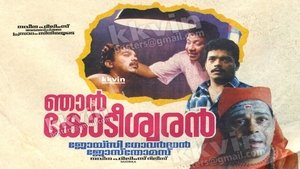 20 October 1994
Gopinathan (Jagadish) works as a textile shop salesman who struggles to make ends meet. Returning from work one day, he accidentally comes in possession of a suitcase from a criminal being chased by the police.
30 August 1995
Ananthakrishnan (Suresh Gopi) is a budding journalist with a Kerala based newspaper. He does a story on the famous dancer Gayathri Devi (Madhavi) which brings him accolades.
22 June 1997
Janathipathyam movie is all about the communist party wins the assembly election but their proposed chief minister candidate loses the election.
22 June 1997
Shivan (Suresh Gopi) arrives in a remote village as an agricultural officer. Pappachi (Jagathy) arranges the upstairs of a house for him to stay in.