Kat Westergaard Trailers
Most Popular Kat Westergaard Trailers
Total trailers found: 7
27 October 2017
In the early 1960s, during the Vatican II era, a young woman training to become a nun struggles with issues of faith, sexuality and the changing church.
17 February 2017
Neglected by her husband, Sarah embarks on an impromptu road trip with her young daughter and her best friend, Mindy.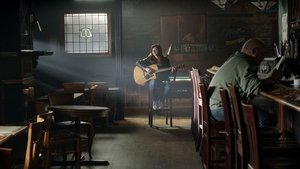 15 June 2017
After a crushing breakup with her girlfriend, a Brooklyn musician moves back in with her Midwestern mother.
17 May 2012
After a series of bad experiences with men, Shae teams up with her co-worker, Lu, who has a simple, deadly way of dealing with the opposite sex.
01 January 2009
Various stories of how crack cocaine has infiltrated the inner-city streets. Based on Buddy Giovinazzo's novel "Life is Hot in Cracktown".
14 March 2009
At 34, struggling Seattle musician Sam finds himself broke, jobless and losing touch with the person he wants to become.
08 November 2013
Bernice and Fontayne grew up so tight they could 'go for sisters'. After twenty years apart, they are reunited when Bernice is assigned to be Fontayne's parole officer- just when she needs help on the wrong side of the law.