Most Popular Mark Ronson Trailers
Total trailers found: 9
21 January 2015
Art dealer, Charles Mortdecai, searches for a stolen painting rumored to contain a secret code that gains access to hidden Nazi gold.
28 September 2001
Clear the runway for Derek Zoolander, VH1's three-time male model of the year. His face falls when hippie-chic "he's so hot right now" Hansel scooters in to steal this year's award.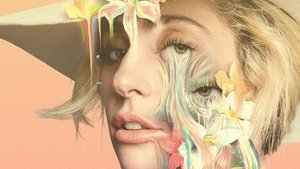 08 September 2017
Go behind the scenes with pop provocateur Lady Gaga as she releases a bold new album and prepares for her Super Bowl halftime show.
03 July 2015
A documentary on the life of Amy Winehouse, the immensely talented yet doomed songstress. We see her from her teen years, where she already showed her singing abilities, to her finding success and then her downward spiral into alcoholism and drugs.
06 February 2016
Director Spike Lee chronicles Michael Jackson's early rise to fame.
16 October 2017
This documentary covers the span of George Michael's entire career, concentrating on the formative period in the late Grammy® Award winner's life and career, leading up to and following the making of his acclaimed, best-selling album "Listen Without Prejudice Vol.
09 March 2014
Duran Duran: Unstaged is a multimedia event that takes the audience on a cinematic journey with one of the most successful acts in the world during their performance at the Mayan Theater in Los Angeles.
16 February 2012
This documentary feature, produced in association with The Grammy's, looks at the history, songwriting, and recording process of five different genres of music through the eyes of 5 of the most influential producers/DJ's in the world as they create new music tracks with influential collaborators from rock, country, classical, R&B and jazz.
01 October 2010
A show commemorating the 30th anniversary of the former Beatle's death. His contemporaries and current commentators reflect on the role of John Lennon, the artist and radical thinker.