Michel Desrois Trailers
Most Popular Michel Desrois Trailers
Total trailers found: 4
09 September 1992
Lulu is a tough streetwise narcotics cop who, like a Frank Serpico or a Dirty Harry Callahan, doesn't play by the rules or kowtow to his weak and/or corrupt superiors.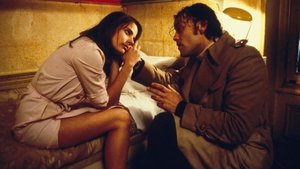 25 April 1979
Franck Poupart is a slightly neurotic door-to-door salesman in a sinister part of Paris' suburbs. He meets Mona, a teenager, who's been made a prostitute by her own aunt.
12 March 1999
Set in a forlorn mining town near Valencienne in the north of France, the story is about one man's struggle to bring life to his once prosperous village and its inhabitants.
26 November 1974
Starting as an investigation, the film begins with the discovery of a murdered young woman. Gradually we go back in time to realize that this crime is altogether the logical continuation of a philosophy of life where neither sex nor death are taboo, and where a lust for pushing limits meets it ultimate conclusion.