Most Popular N. Chandra Trailers
Total trailers found: 11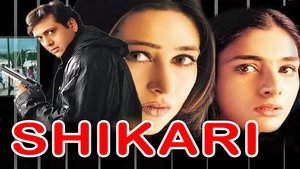 06 October 2000
Virendra (Nirmal Pandey) is a business tycoon in Cape Town, South Africa. His sister Rajeshwari (Karishma Kapoor), wife Suman (Tabu) and his mother are his only relatives.
29 May 1992
Shiva reunites with his brother Bhawani, who was kicked out of their family home some time ago due to criminal activities, and subsequently becomes involved in the smuggling business.
28 December 2001
Style is a 2001 Bollywood low-budget film mostly regarded as a forgettable romantic-comedy caper by critics.
11 November 1988
Mahesh Deshmukh has joined the nation's armed forces as that he can honestly and patriotically serve the country.
26 September 2003
Bantu and Chantu are unemployed, and are not able to get any jobs due to lack of experience. They come across an advertisement for a hotel management program in Goa, and make their way there.
28 August 2009
Every night we go home & turn on the news,to find headlines full of atrocities & we wonder how this world keeps moving in spite of so much multi-layered bias which is the root cause of all this.
01 January 1986
Four unemployed young men befriend their new neighbors, but soon tragedy strikes and everything is shattered.
03 October 2003
Naive, simple-minded, and illiterate Bhaskar Sarnaik (Amitabh Dayal) comes to Bombay from his far-off village, to look for his missing brother, Raghuvir.
01 January 1991
Narasimha a young and captive man lives a middle class life with his family in a quite neighbour hood.
01 January 1993
Yugandhar was the story of a simpleton who became a legend. Mithun played a Robinhood type character and Kabir Bedi, the Police officer chasing Mithun.
01 January 1994
India's capital Delhi is the center-point of this story, depicted as a degenerate and corrupt city with Members of Parliament with big criminal rap sheets, ruling the roost, transferring or killing honest police officers, promotion their own corrupt cops, openly collecting weekly bribes (haftas) from local businesses, pimps, prostitutes ET AL, even openly holding an auction for bidders to bid for areas for black-marketing purposes.