Most Popular Patricia McNeil Trailers
Total trailers found: 6
28 April 2017
A disgraced former cop, fresh off a six-year prison sentence for attempted murder - returns home looking for redemption but winds up trapped in the mess he left behind.
04 September 2013
This is the portrait of two recently released prisoners (Pierrette Robitaille and Romane Bohringer) who learn to live in a sugar shack deep in the forest.
11 January 2015
A young married woman from Montreal's Orthodox Jewish community finds freedom from the strictures of her faith through her relationship with a young man who is mourning the death of his estranged father.
13 April 2001
A surrealistic anthology of horror films; four segments structured as an intense fever dream...
25 January 2013
A cargo ship is stuck on the Canadian Saint Lawrence River for repairs. Traoré, an Ivory Coast mechanic is unjustly accused of causing the damage.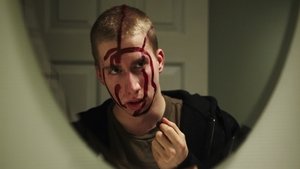 18 March 2011
Jo lives in the shadow of his older brother. Amidst a world of delinquency, they become interested in illegal car racing.