Most Popular Paul Leadon Trailers
Total trailers found: 9
01 January 1988
It's a whimsical romp through Wonderland when Alice falls down the rabbit hole and finds herself in a strange land filled with a fabulous menagerie of curious characters.
01 January 1987
Young Jim Hawkins is caught up with the pirate Long John Silver in search of the buried treasure of the buccaneer Captain Flint, in this adaptation of the classic novel by Robert Louis Stevenson.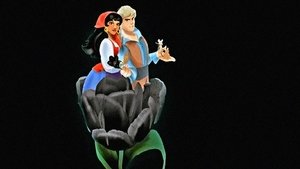 01 January 1988
When a 100,000-guilder contest is announced in 1800s Holland, Cornelius sets about to grow one to win the prize.
16 August 1988
One plotting politician, Sir Daniel Brackley, is using the royal unrest to his advantage and unwittingly giving rise to the arrival of a medieval hero, Black Arrow, whose steel cross bow and stout heart are pitted against the kingdom's villains.
15 November 2001
The little slave Miguel travels to Judea with his evil master Roman Titus. On the road meets the Magi who are following the star in search of the Child Jesus.
02 November 1995
A garage mechanic out in the middle of the outback gets involved with the girl friend of a jewel smuggler who is on the run.
01 January 1988
Mavis Davis has had enough! Younger son Eddie wears headphones all day and almost electrocutes her. Older boy Wally is gay and lives in a huge over-ripe banana.
01 January 2001
Emma Sharp, on the return trip to his native England, suffers a shipwreck and arrives to a mysterious island that is not on any map navigation with other members of the crew.
09 November 1987
After the Trojan War a legendary hero Odysseus makes his valiant voyage at sea, trying to reach the shores of his beloved home.