Rebecka Lafrenz Trailers
Most Popular Rebecka Lafrenz Trailers
Total trailers found: 6
13 July 2012
After getting fired from his current job as a pilot and dumped by his current wife, he seeks to find a new job.
12 March 2010
Duct tape, electrical cables, trigger, explosives. Sebbe never planned to build a bomb. It just happened.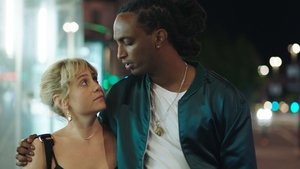 14 February 2018
Mika and Tesfay. She: a photographer. He: a musician. Both up-and-coming. The first love. But an invisible conflict, an unnamable shame, stirs between their sheets.
17 May 2018
A young Iranian man who is desperately trying to meet women who can secure his stay in Denmark. As time runs out, he falls in love and his past catches up with him.
26 November 2016
Golden Girl is a film about the forces at play around Frida Wallberg, WBC world champion. It's about putting it all on the line in a deadly sport.
07 November 2015
Death, the passage of time and eternity. Big topics, but seen from a new and original perspective in a film based on a simple idea: that one's sense of time ceases to function when one dies, and that one for a short – or in fact very long – moment has the chance to experience eternity.