Most Popular Rob Sprackling Trailers
Total trailers found: 3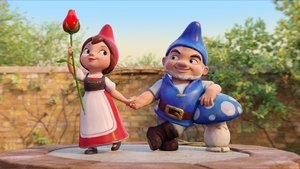 15 March 2018
Garden gnomes, Gnomeo & Juliet, recruit renown detective, Sherlock Gnomes, to investigate the mysterious disappearance of other garden ornaments.
13 January 2011
A version of Shakespeare's play, set in the world of warring indoor and outdoor gnomes. Garden gnomes Gnomeo and Juliet have as many obstacles to overcome as their quasi namesakes when they are caught up in a feud between neighbors.
28 September 2001
Mike Bassett: England Manager is an hilarious British Comedy that stars Ricky Thomlinson. Featuring Cameos from Barry Venison, Gabby Yorath, Atomic Kitten and Pele.