Most Popular Roman Osin Trailers
Total trailers found: 12
21 December 2016
Father and son coroners receive a mysterious unidentified corpse with no apparent cause of death. As they attempt to examine the beautiful young "Jane Doe," they discover increasingly bizarre clues that hold the key to her terrifying secrets.
16 September 2005
Pride & Prejudice is a humorous story of love and life among English gentility during the Georgian era.
14 November 2007
Molly Mahoney is the awkward and insecure manager of Mr. Magorium's Wonder Emporium, the strangest, most fantastic, most wonderful toy store in the world.
02 June 2017
A German soldier tries to determine if the Dutch resistance has planted a spy to infiltrate the home of Kaiser Wilhelm in Holland during the onset of World War II, but falls for a young Jewish Dutch woman during his investigation.
28 September 2012
Two determined mothers­, one a teacher, look to transform their children's failing inner city school.
06 September 2014
A young prosecutor in postwar West Germany investigates a massive conspiracy to cover up the Nazi pasts of prominent public figures.
22 April 2016
The ReZort, a post apocalyptic safari, offers paying guests the opportunity to kill zombies in the wake of an outbreak.
10 November 2006
Joanna Mills has a successful career but feels her personal life is spinning out of control. She has few friends, an estranged father, and a crazy ex-boyfriend who is stalking her.
08 October 2010
NEDs (Non Educated Delinquents) is the story of a young man's journey from prize-winning schoolboy to knife-carrying teenager.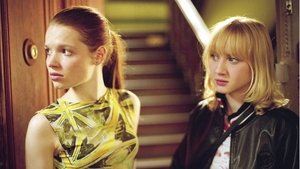 24 October 2002
Kati and Steffi have been best friends since they were six. Now they're both 17 and enjoying the ups and downs of becoming adults together.
08 April 2008
A soldier's unexpected arrival affects two women's simple existence.
25 March 2005
The film tells the story of two boys who become friends at the start of the Troubles in 1970. The boys share an obsession with Butch Cassidy and the Sundance Kid, with the consequence that they run away to Australia.