Most Popular Ross Brown Trailers
Total trailers found: 13
20 November 1983
The film portrays a fictional nuclear war between NATO forces and the Warsaw Pact that rapidly escalates into a full scale exchange between the United States and the Soviet Union, focusing on the residents of Lawrence, Kansas, and Kansas City, Missouri, as well as several family farms situated next to nearby nuclear missile silos.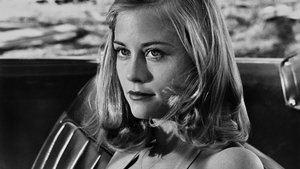 02 October 1971
High school seniors and best friends, Sonny and Duane, live in a dying Texas town. The handsome Duane is dating local beauty, Jacy, while Sonny is having an affair with the coach's wife, Ruth.
25 August 1976
After his release from prison, notorious ex-con and moonshine distiller Gator McKlusky moves in with his father in a cabin in the Okefenokee Swamp.
11 December 1981
A musical set in the great Busby Berkeley style. In Chicago during the depression, sheet music salesman, Arthur Parker, is trying to sell his products, but it's not easy to convince unwilling music store owners to buy them.
06 August 1973
An ex con teams up with federal agents to help them with breaking up a moonshine ring.
01 January 1973
Tom Sawyer and his pal Huckleberry Finn have great adventures on the Mississippi River, pretending to be pirates, attending their own funeral, and witnessing a murder.
04 May 1993
The take-down of an infamous leader of a small polygamous Mormon fundamentalist group, who ordered assassinations of his opponents.
24 May 1974
One of Mark Twain's best-loved stories becomes a screen musical in this family-friendly adaptation. Mischievous Huckleberry Finn (Jeff East) is a 15-year-old boy who has long had a difficult relationship with his often violent father.
01 March 1975
Four socialites unexpectedly clash: heiress Brooke Carter runs into gambler Johnny Spanish at the race track while playboy Michael O.
19 February 1971
Reverend Brooks leads the town in a contest to stop smoking for a month, But some tobacco executives don't want them to win, and try everything they can to make them smoke.
01 November 1966
US Navy battles monsters unearthed from the frozen arctic.
12 December 1980
An ancient Indian warrior who has reached the end of his life is brought back from his 'death' to save his family from a raiding party of enemy Indians in this unique story of 'Indians without a single cowboy.
11 January 1976
The story of Franklin and Eleanor Roosevelt, from early youth to his election as President of the United States, as told from Eleanor's point of view.