Most Popular Scott Chambers Trailers
Total trailers found: 8
19 March 2017
Disgraced poet Ted Wallace is summoned to his friend's country manor to investigate a series of unexplained miracles.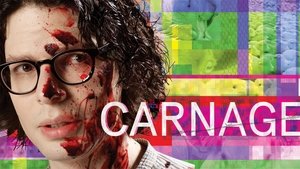 19 March 2017
It's 2067, the UK is vegan, but older generations are suffering the guilt of their carnivorous past. Simon Amstell asks us to forgive them for the horrors of what they swallowed.
27 May 2018
Built upon a 14 hour interview, McKellen: Playing the Part is a unique journey through the key landmarks of McKellen's life, from early childhood into a demanding career that placed him in the public eye for the best part of his lifetime.
03 March 2017
Paranoia and fear set in and five friends begin to turn on each other when they must hole up in a deserted holiday home after a botched robbery.
20 May 2016
RICHARD, 15 with learning difficulties, longs to put down roots but his restless and destructive brother, POLLY, needs to keep moving.
31 December 2016
After a terrible accident leaves a young girl disabled, five years later, the group responsible are invited to a remote manor house in the countryside for a class reunion.
30 September 2016
A young man uncovers a disturbing truth about himself.
10 January 2016
A grieving single mother and a lonely teenage boy are brought together under unusual circumstances.