Most Popular Stephane Gauger Trailers
Total trailers found: 8
08 May 2009
On the gritty streets of LA, the destinies of four people desperate for connection and redemption are about to collide.
18 September 1998
In a post-apocalyptic world where the Russians have taken over a nuked USA and Elvis is king of Lost Vegas, Buddy is a '50s rocker and wandering warrior rolled into one, too-cool package.
27 April 2007
1920s. Vietnam under colonial French ruling. Anti-French rebellions emerge all over the country to disrupt the foreign occupiers.
16 September 2016
When an orphaned Vietnamese girl is hired to be a housemaid at a haunted rubber plantation in 1953 French Indochina, she unexpectedly falls in love with the French landowner and awakens the vengeful ghost of his dead wife.
01 February 2007
In modern-day Saigon, three lonely strangers form a unique family as a ten-year old orphan plays matchmaker to a zookeeper and a beautiful flight attendant.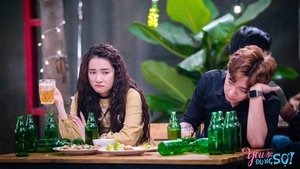 25 August 2017
When a ghost-fearing magician falls for his staffer, who happens to be haunted by her dead best friend, he must face his fears while convincing her he'd make an excellent boyfriend.
08 June 2013
A YouTube adaption of David Henry Hwang's play about race, identity, politics, and casting.
22 April 2011
Mai, a ribbon dancer from the countryside arrives in Saigon and befriends Kim, a street dancer. A promise of a better life leads their dance crew to the big competition, but a romance with a rich kid threatens to derail Kim's plans.