Most Popular Torben Forsberg Trailers
Total trailers found: 5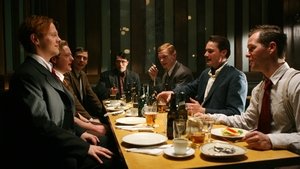 25 March 2008
During Nazi occupation, red-headed Bent Faurschou-Hviid ("Flame") and Jørgen Haagen Schmith ("Citron"), assassins in the Danish resistance, take orders from Winther, who's in direct contact with Allied leaders.
14 December 2001
In 1958, a young Egon Olsen tries to escape from the orphanage by being adopted by a rich couple - but his new "parents" are rocket scientists who want to shoot him into space.
19 January 2007
Finally, Viktor becomes a fireman, while Anja still do not have the great success of the advertising agency.
30 January 2004
A dazzling musical about a young Arab woman facing deportation just as she is about to receive a heart transplant.
06 February 2006
Three men and their life-long attempts to reconcile the opposing cultural ties within them. The story unfolds in the tension between Robert E.