Most Popular Wai Gei-Shun Trailers
Total trailers found: 10
21 July 1989
Two detectives who are up to their necks in trouble and in each other's face, as they try to shut down a drug-trafficking scheme that could be connected with international ties to organized crime.
28 July 1988
Something fishy is going on in the anti-Drug Trafficking Unit of the HK Police, and only a few honest cops know that the corruption goes all the way to the top.
07 November 1995
Two Cops, one young and hotheaded, the other aging and by-the-book, are teamed up to break a case involving a series of Jewel heists by a ruthless young gangster and his illegal immigrant gang.
17 March 1989
In the boardrooms and hallways of the fiercely competitive "Lok's Toy Company", where employees vie for the top management position while trading verbal barbs and romantic overtures.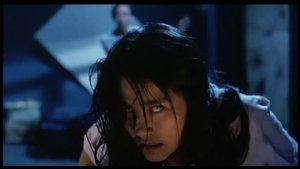 15 December 1983
A young woman has a tragic accident, slipping on a skateboard and falling off the roof of a tall building.
28 October 1999
Various government departments of the Hong Kong Special Administrative Region have been criticised heavily by the public.
17 September 1994
Sai Ming Jun (Anita Yuen) is a single mother who works as an office administrator. But when the company gets taken over, her road suddenly becomes an uphill one.
15 April 1983
A look at two brothers, whose reckless careers as gang members create conflict with friends, family, the police, school and their lives.
21 December 1989
Hong Kong photo-journalist Lau and Vietnamese translator Yuen Hung become friends when Lau is arrested for a traffic accident.
01 December 1988
A model (Joey Wong) gets raped by a photographer (Wilson Lam). Meanwhile, she falls out with her best friend (Carol Cheng) due to her boyfriend (Alex Man), who's a cop.