Most Popular Chad Stahelski Trailers
Total trailers found: 14
22 October 2014
Ex-hitman John Wick comes out of retirement to track down the gangsters that took everything from him.
08 February 2017
John Wick is forced out of retirement by a former associate looking to seize control of a shadowy international assassins' guild.
15 November 2013
Katniss Everdeen has returned home safe after winning the 74th Annual Hunger Games along with fellow tribute Peeta Mellark.
03 August 2010
Barney Ross leads a band of highly skilled mercenaries including knife enthusiast Lee Christmas, a martial arts expert, heavy weapons specialist, demolitionist, and a loose-cannon sniper.
30 May 2013
One thousand years after cataclysmic events forced humanity's escape from Earth, Nova Prime has become mankind's new home.
12 March 2012
Every year in the ruins of what was once North America, the nation of Panem forces each of its twelve districts to send a teenage boy and girl to compete in the Hunger Games.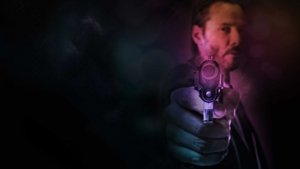 15 May 2019
John Wick is on the run for two reasons… he's being hunted for a global $14 million dollar open contract on his life, and for breaking a central rule: taking a life on Continental Hotel grounds.
11 December 2005
In a world in which Great Britain has become a fascist state, a masked vigilante known only as 'V' conducts guerrilla warfare against the oppressive British government.
24 April 2007
Las Vegas showroom magician Cris Johnson has a secret which torments him: he can see a few minutes into the future.
28 July 2017
An undercover MI6 agent is sent to Berlin during the Cold War to investigate the murder of a fellow agent and recover a missing list of double agents.
26 September 1995
It has been 73 years since Alex failed and the Humans lost the Cyborg Wars. Since then, the Humans have been enslaved.
24 January 1995
A sultry assassin is the target of two separate operatives in this globe-trotting action flick shot on location in the Bahamas, Athens, Rome and Hong Kong.
23 March 2004
San Diego's genre-busting rules-breaking rock band took the stage at the fabled punk rock venue Soma to give the group's hardcore hometown fans the kind of show that legends are made of.
01 January 2017
Based on the comic book series of the same name.