Movie Trailers - September 2019
April 2019 May 2019 June 2019 July 2019 August 2019 September 2019 October 2019 November 2019 December 2019 January 2020 February 2020 March 2020
Popular trailers for movies released in September 2019
Total trailers found: 15
05 September 2019
Because every 27 years evil revisits the town of Derry, Maine, it chapter two brings the chapters - who've long since gone their separate ways - back together as adults, nearly three decades after the events of the first film.
19 September 2019
The sequel to 2016's Animated Hit based on the App Game
06 September 2019
A follow-up sequel to 2011 Robot Boxing movie Real Steel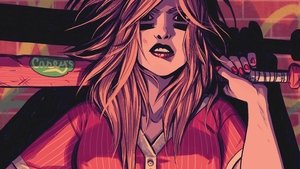 20 September 2019
"The Kitchen" will be set in New York's Hell's Kitchen in the 1970s and will follow an FBI sweep that catches mob leaders, and while they are under arrest, their mob wives take over to run the business — and it's more vicious than ever.
27 September 2019
Reboot of the 1970s TV series / early 2000s film franchise.
11 September 2019
In the aftermath of the 9/11 attacks, CIA agents begin using extreme interrogation tactics on those they think were behind it.
26 September 2019
Trekking the 3000-mile journey from Shanghai to the Himalayan snowscapes, a group of misfits encounter a young Yeti named Everest, and they set off to reunite the magical creature with his family on the mountain of his namesake.
12 September 2019
A man wakes up in a world where The Beatles never existed, but he remembers them clearly. Believed to be musically themed and be set around the 1960s or 1970s.
13 September 2019
Based on the 1998 video game.
21 September 2019
Cassady Jones battles through the amateur mixed martial arts ranks as a mediocre fighter awaiting her big break.
27 September 2019
A Woman receives the chance to relive the life of her younger self, at a point in her life when the pressures of adulthood become too much for her to bear.
01 September 2019
27 September 2019
27 September 2019
A mute, emotionally & financially crippled jazz trumpeter named Darryn Lancaster has lost everything: his girlfriend, his job, his comforting home, and most of all, his dignity.
11 September 2019
The short film was born mainly from the album artist Davide Anselmi called Empty Empathy and due out in January 2017.